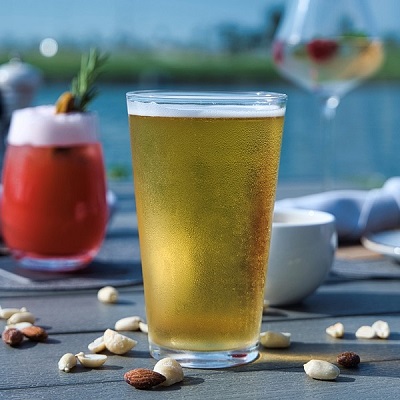 'THIS AND THAT' HAPPY HOUR
Everyone can enjoy 'a bit of this & that' at Roots Bar & Kitchen! For
only AED 99 per person we offer a pint of beer and a sharing
platter which includes a sampling of chicken wings, onion pakora,
calamari, teriyaki beef satays and mini nachos served by your
attentive and friendly staff!
Not feeling hungry? Enjoy draught beer or take advantage of our
selected house beverages at 50% off, paired with stunning views
of the lake and golf course!
Ask your server for more information.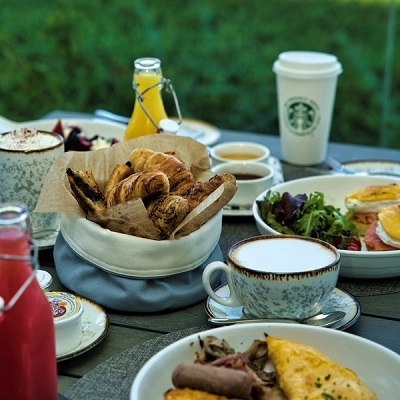 SUNDAY FUN DAY 
8AM – 5PM
Extra late breakfast? Why not!
We're extending our breakfast hours for all the late risers!
Now enjoy a wide selection of breakfast offerings from a
full English to baked goods and Starbucks up until 5pm!
Make your Sundays more fun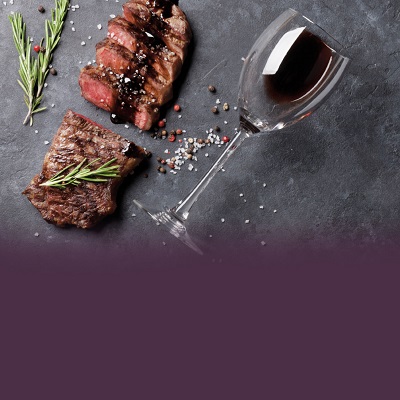 STEAK & GRAPE
Daily, 12 PM until 10 PM
Indulge in a unique type of gastronomic journey with the all-new Steak & Grape experience at Roots Bar & Kitchen. Enjoy of choice of world-class steak plus a side, and a glass of grape at Roots Bar & Kitchen for only AED 139.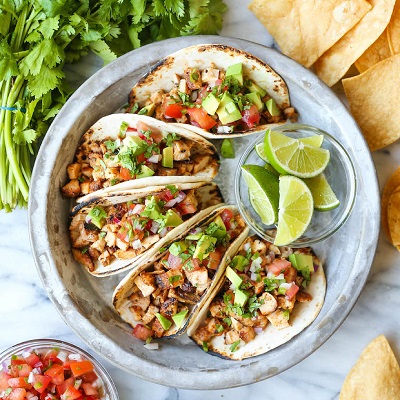 TACO TUESDAYS!
Every Tuesday, 4 PM until 10 PM
Every Tuesday, enjoy the chef's selection of delicious soft-shell or hard tacos with chicken, beef, or vegetarian filling, or tacos of your choice complemented by a Mexican beverage (Margarita, Mexican style beer, or Mojito) for AED 80.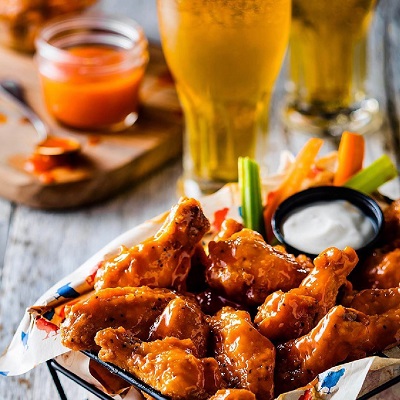 WINGS & BREW
Every Thursday, 12 PM- 10 PM
Join us for a delicious platter of glazed chicken wings matched with pints of brew while enjoying
the relaxing ambiance of Roots Bar & Kitchen with your friends for just AED 89.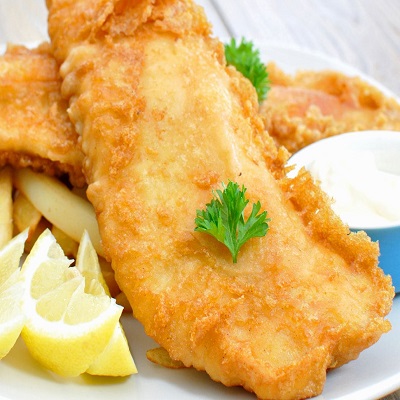 PESCADO Y PINTA 
Every Friday, 12 PM -10 PM
Expect a plate full of chunky, extra crispy and perfectly crunchy fish, served with minted pea puree and tartare sauce, and a choice of your favorite pint of hop for only AED 99.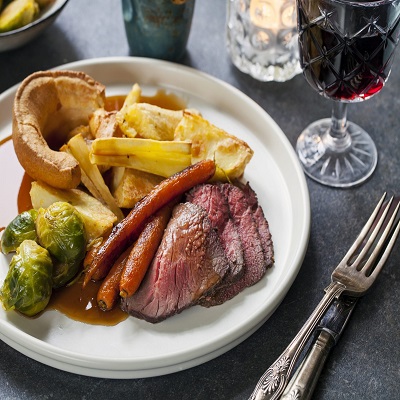 SUNDAY ROAST
Every Sunday, 12 PM to 10 PM
Feast on our delicious comfort food every Sunday.
Bring the weekend to a wonderful end with our English-style family roast with range of chicken, beef, and lamb served with grilled vegetables, Yorkshire pudding, and delicious gravy for that homely feel for AED 99.
Happy Hour deal is available.
The above prices are inclusive of taxes.
For reservations or more information, please contact us at +971 (0)50 757 4808 or email us at fnb.yagcc@aldarleisure.com
Enquire Today
If you are interested in any of the promotions, fill out the form below and a member of our team will get back you as soon as possible.